Development of low cost, high-durability MEA targeting the further expansion of fuel cell use
Toppan Printing CO., LTD.
Outline
Fuel cells are power-generating units that produce electricity through the reaction between hydrogen and oxygen. They offer more efficient power generation than conventional methods and are expected to be an effective next-generation energy source that only discharges water. A Membrane Electrode Assembly (MEA), composed of a catalyst layer and electrolyte membrane, is at the heart of a fuel cell. Hydrogen gas, oxygen gas, protons, electrons, and water need to be able to move smoothly through the catalyst layer to enhance power generation performance. Toppan Printing is leveraging its original ink processing, coating, and laminating technologies to develop an ideal MEA.
Description
We are pursuing development with sights set on the further expansion of the use of fuel cells, which can enable zero emission power generation. Based on recognition that cost reduction is of the utmost importance, our development goals are as follows:
(1) To lower the volume of platinum used
(2) To enhance durability
(3) To raise output
Reducing the volume of platinum used is effective way to lower the costs of MEAs, and we are therefore undertaking the following by leveraging our experience in our core technology of printing.
• Developing a structure of catalyst layer that will be able to make efficient use of platinum's characteristics as a catalyst.
• Developing coating fluid production, printing, and drying technologies that will make the above possible.
We aim to develop a low cost MEA by undertaking the above-mentioned development.
In addition to use in automobiles, we are looking at expansion to other uses to which the MEA production technology can be applied, and hope to contribute to solutions to environment-related problems by proposing ideal fuel cell components for each specific purpose.
Other Innovation Challenges Creating communication infrastructure to encourage behavioral changes at home
Toppan Printing CO., LTD.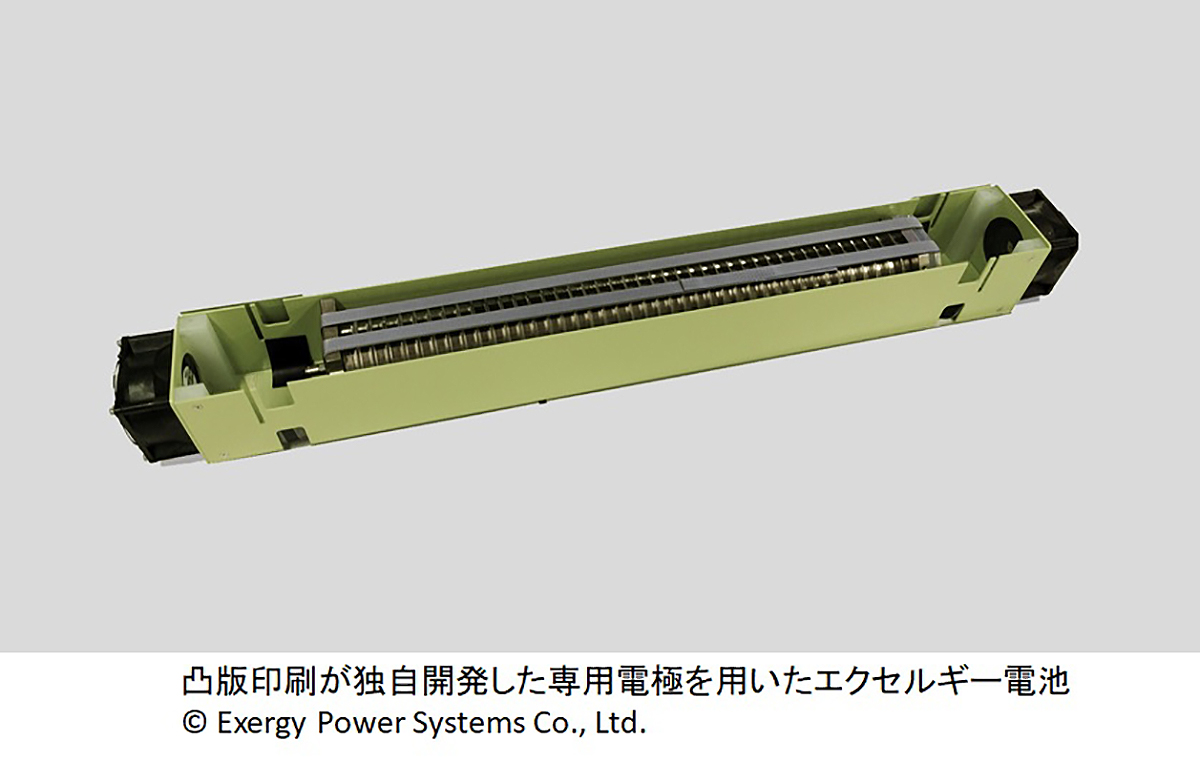 Energy-saving using new innovative rechargeable batteries that enable fast charging
Toppan Printing CO., LTD.
Similar Innovation Challenges