Accelarating the penetration of renewable energy resources with "Open Energy System"
Sony Group Corporation
Outline
Although renewable energy sources such as solar and wind power generation have been attracting much attention in recent years, there are significant challenges to overcome before widely distributed renewable energy can be utilized effectively. Sony Computer Science Laboratories, Inc. (Sony CSL) is conducting research on Open Energy System (OES), an entirely new type of bottom-up, distributed electric power system, which mainly uses renewable energy sources. OES is a system for the shared use of electricity from renewable energy by the homes and buildings in a local community. The OES Project is directly related to seven out of the 17 SDGs, and is registered as a good corporate practice with the Japan SDGs Action Platform promoted by the Ministry of Foreign Affairs of Japan.
Description
To install more renewable energy resources and to use them more efficiently, we need to manage the fluctuating generation by renewable energies. We considered to use batteries for smoothing this fluctuation. When you install a PV and a battery to each house of a community, you will find that every battery has a different vacant capacity because every house consumes the electricity differently. We had an idea to connect these vacant capacities with surplus electricity generated by the PV in this community to increase the total amount of electricity generated and consumed in the community. The OES project was conducted through joint research between Sony CSL and the Okinawa Institute of Science and Technology Graduate University (OIST) supported by Okinawa Prefecture as a subtropical and island energy infrastructure technology
research subsidy program from fiscal 2013 to 2016, and as an energy infrastructure research program using advanced technology from fiscal 2017 to 2019. Under the project, Sony CSL has installed photovoltaic panels and energy storage systems at 19 faculty housing units on the OIST campus, and built a DC-based OES (DCOES) to interconnect the housing with DC power lines. The installation has been used to test automatic power exchange between the housing units from fiscal 2014 to 2020. In fiscal 2020, the autonomous power interchange system (APIS) that was developed through the research and provides power interchange control for the core module was open-sourced and the software made freely available. Furthermore, in July 2021, we started a new project named "UMA BA Project" at a workation facility in Miyoshi-city, Tokushima Prefecture with local communities, a local university and several industry partners to demonstrate that energy sharing over the AC network together with installed batteries and a battery electric vehicle(BEV).
Partner(s)
Sony Computer Science Laboratories, Inc.
Supplementary information
Other Innovation Challenges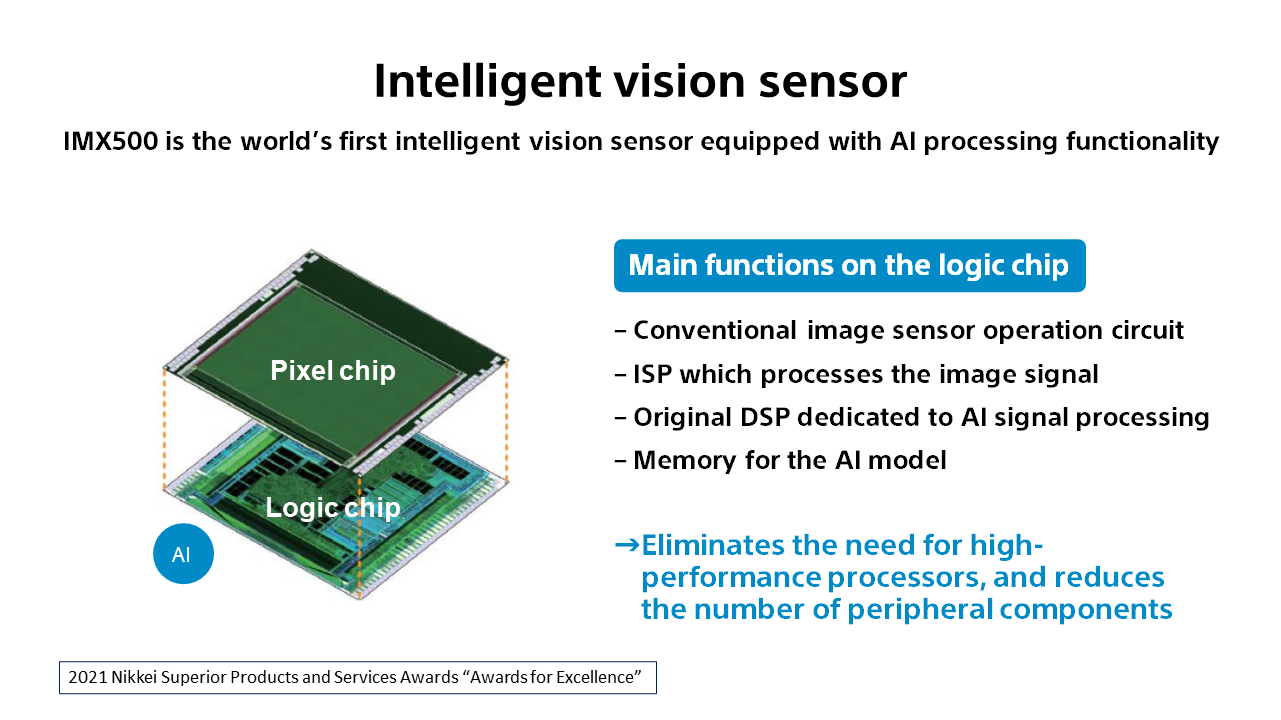 Intelligent Vision Sensors "IMX500/501": Edge Solutions That Help Solve Social Issues
Sony Group Corporation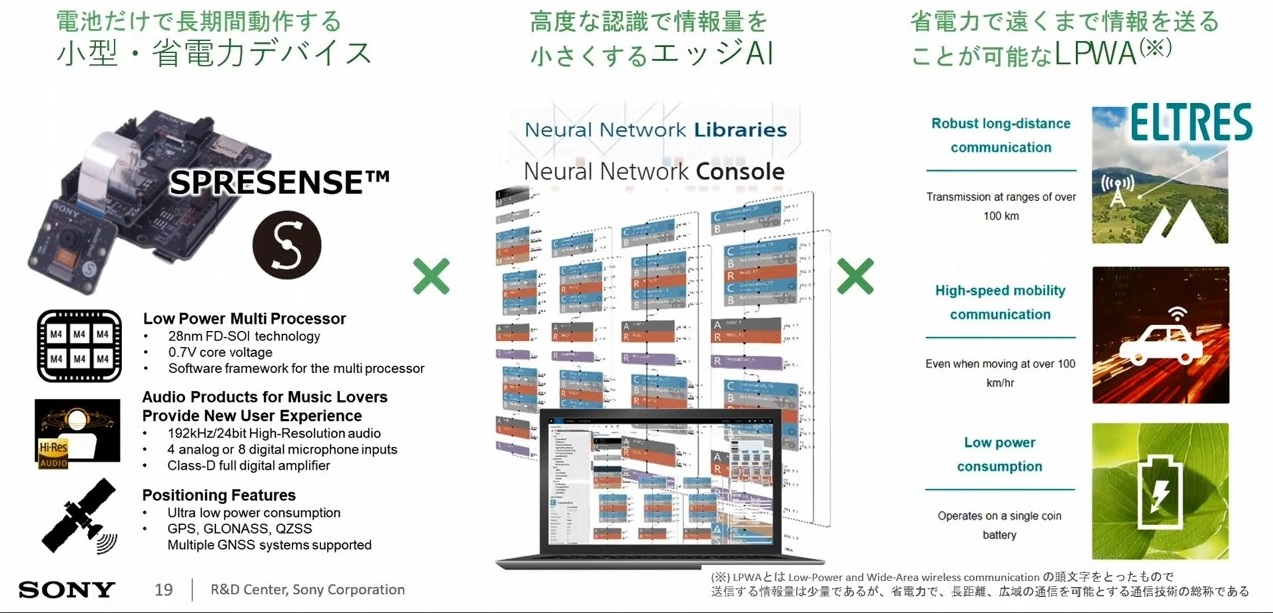 IoT for a Sustainable Society
Sony Group Corporation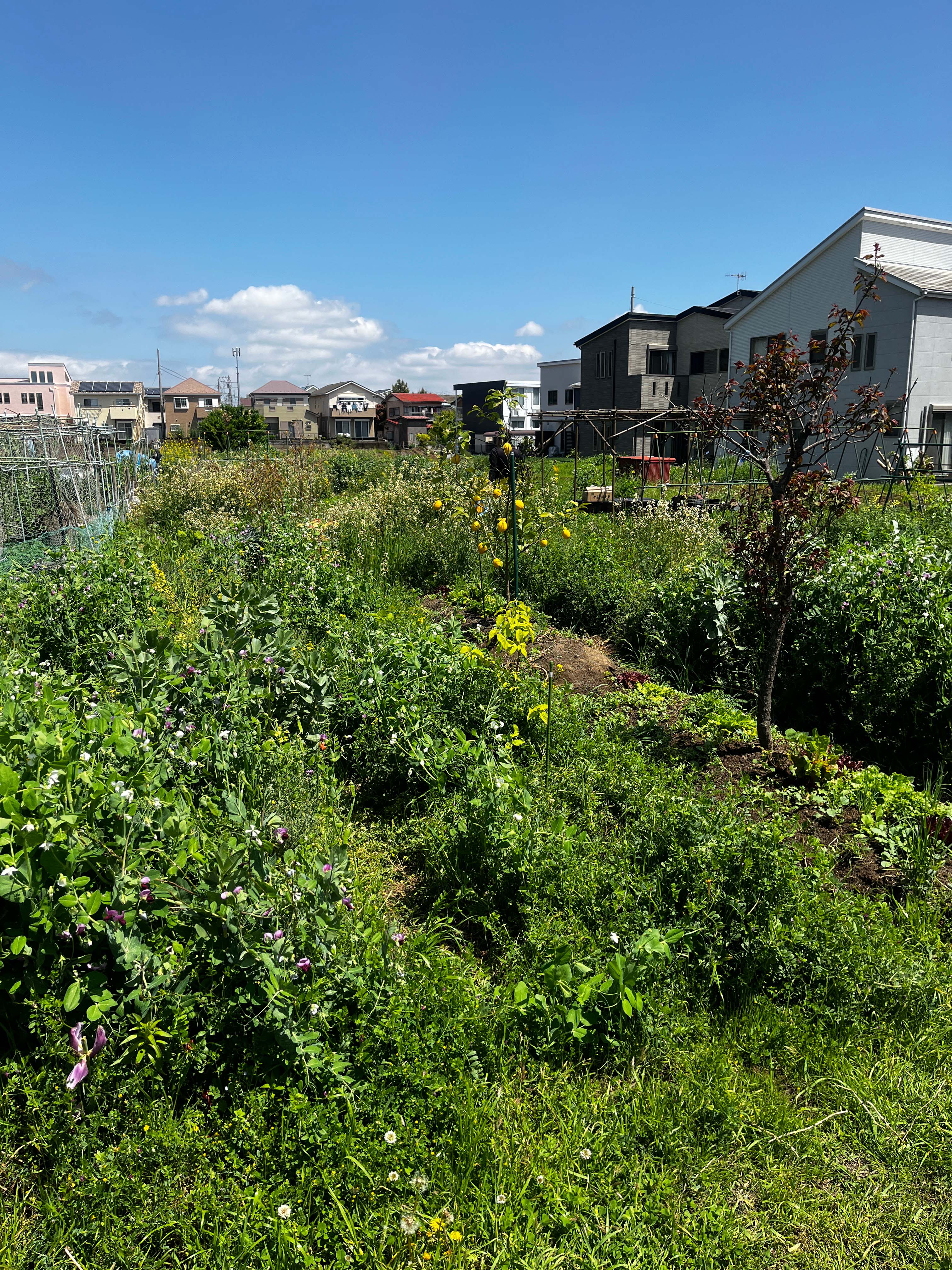 Synecoculture™️ and Augmented Ecosystems
Sony Group Corporation
Similar Innovation Challenges