Our efforts on VPP business
Tohoku Electric Power Co.,Inc.
Outline
As part of our efforts to utilize new information technologies such as internet of things (IoT) and artificial intelligence (AI), we have been working on the "Virtual Power Plant (VPP) Verification Project", which started in FY2018.
VPP verification project focuses on win-win approach that will bring benefits not only to our business, such as stabilizing the power system and expanding our potential business fields, but also to local communities, companies, and households.
Under our corporate slogan, "Yori, Sou, Chikara (The Strength to Work Alongside)", we are committed to our contribution to improve disaster resilience in the region and to offer services to help customers' energy-saving and cost-reducing efforts.  We will make the most of the regional energy resources, such as solar power system, storage battery and electric vehicle, in terms of solving regional issues and improving customer convenience.
Description
Our efforts on VPP-related business are as follows.
(1) VPP demonstration that utilizes storage batteries owned by local municipalities
In collaboration with local municipalities, we utilize VPP technology and take an initiative in enhancing regional disaster prevention system and reduce regional environmental burdens through the optimal control of solar power systems and storage batteries.
In this demonstration project, we are seeing if the VPP can help control the supply-demand balance and effective use of renewable energy by aggregating energy resources including storage batteries for emergencies, whose owners are local municipalities; City of Sendai, Koriyama, Niigata, and Miyagi prefecture.
Since 2019, we have carried out the demonstration project in cooperation with Niigata prefecture and Sado city to verify the effective use of the household solar power systems by using the block-chain technologies and storage batteries.
In collaboration with Miyagi Prefecture, we also seek for levelling the load and verifying the feasibility of direct electricity transaction without electric power company (P2P energy transaction) through aggregating surplus power virtually with others by utilizing the solar power systems and the storage batteries within the prefecture.
(2) Effort to diversify VPP resources
We have participated in the Ministry of Economy's subsidized project "Demonstration Project for the Construction of a Virtual Power Plant that Utilizes Demand-Side Energy Resources (VPP Aggregation Project)".  Through the advanced energy system technologies, we aimed to construct the system which helps to control the supply-demand balance by remotely monitoring and optimizing energy resources such as storage batteries, power facilities and electric vehicles which are owned by factories and households.
More specifically, to use renewal energy more efficiently, we have verified the control system that responds to how electric vehicles are used in various situations such as car-sharing stations, tourist destinations and business offices, by remotely monitoring and optimizing charging stands and storage batteries for electric vehicle.
In addition to the storage batteries for electric vehicle, we added new stationary storage batteries as energy resources for VPP. Through combining and controlling these resources, we are planning to participate in the common demonstration starting in April 2021; VPP demonstration according to each product of the adjustment market.
(3) Acquisition of optimal control technology and new business opportunities
We agreed to enter into a basic agreement on a strategic partnership in a VPP demonstration project with the German VPP operator Next Kraftwerke in 2019. We established a strategic collaboration with Next Kraftwerke as the first electric power company that concluded a basic agreement in Japan.
Through this agreement, we aim to further enhance our VPP-related knowledge and technology for various energy sources, such as the ability to control energy resources accurately and precisely.
Concretely, our first step is to verify the basic functions of energy storage devices in our research and development center located in Sendai City; charging/discharging controlling system by remotely monitoring and controlling Next Kraftwerke's NEMOCS VPP system "NEMOCS" through our devices in Sendai.
As the second step, we have verified and evaluated the functions of Next Kraftwerke's systems and demonstrated the control of customers' facilities on the assumption that remotely monitoring and controlling multiple devices by gradually expanding the number of energy resources.
Then, we will verify the feasibility of commercializing in the power trading market and new services leveraging Next Kraftwerke's systems.
Partner(s)
(1) VPP demonstration utilizing storage batteries owned by local communities
Tohoku Electric Power Network CO., INC.
Sendai city
Koriyama city
Miyagi prefecture
Niigata prefecture
Niigata city
Sado city
(2) Effort to diversify VPP resources
Nissan Motor Co., Ltd.
MITSUI & CO., LTD.
MITSUBISHI ESTATE Co., Ltd.
Ricoh Japan Co., Ltd.
EFFICIENT,Inc.
(3) Acquisition of optimal control technology and new business opportunities
・Next Kraftwerke
Supplementary information
Other Innovation Challenges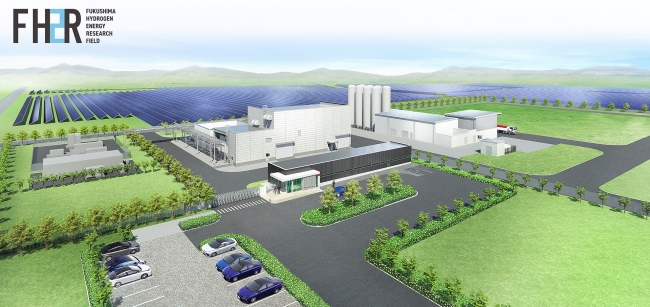 Initiatives toward realizing a hydrogen society
Tohoku Electric Power Co.,Inc.
Similar Innovation Challenges