Lithium ion storage batteries primarily used in electric vehicles, and validation of framework for reuse of same in large stationary storage battery systems
KYUSHU ELECTRIC POWER CO.,INC.
Outline
Once installed in electric vehicles, lithium ion batteries deteriorate over a number of charging and discharging cycles or due to aging, and their energy density per unit weight/volume is likely to decrease.
Meanwhile, such primary use storage batteries can be reused for other purposes than electric vehicles, as stationary storage batteries for example, at cheaper prices than brand new storage batteries. Establishing a framework for using the same storage batteries for different purposes, from "for transportation use" to "for stationary use", will contribute to the expansion of renewable energy and the reduction of environmental impact through the effective use of resources.
Description
・The scheme of the validation is as follows:
  Primary use
Brand new lithium ion storage batteries are installed in an electric forklift which is operated "for transportation use" i.e., transporting equipment and materials. Incidentally, lead storage batteries would conventionally be used in the forklift, but on this occasion, lithium ion storage batteries are used in order to eliminate costs of disposing of lead or sulphuric acid, which are contained in lead storage batteries, and reduce environmental costs at the same time.
  Secondary use (reuse)
The lithium ion storage batteries are taken out of the forklift and connected in series, as in the original battery pack, so that a storage battery system can be built "for stationary use". When reusing batteries that were once installed in an electric vehicle, the battery pack containing those batteries normally requires disassembling and rebuilding. However, further cost reduction can be achieved by using a battery pack, which was once installed in an electric vehicle, for a storage battery system without changing specifications.
・Incidentally, the battery's SOH(state of health) varies among storage batteries to be reused depending on how the batteries were used for the primary purpose, and it is a problem that this causes uneven charging and discharging of the batteries. In this validation, advanced technologies of our affiliates are used to control the variation of SOH "per cell", "per module" and "per battery pack" so as to address and solve the problem.
Partner(s)
NExT-e Solutions Inc.
Kyuden Mirai Energy Co., Inc.
Supplementary information
Other Innovation Challenges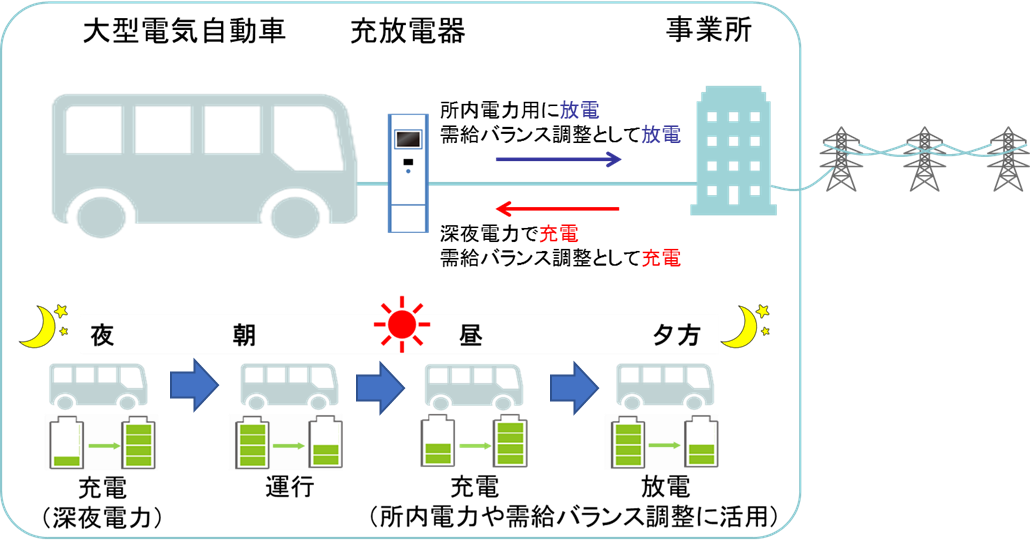 Development of large-capacity charger/discharger for large vehicles
KYUSHU ELECTRIC POWER CO.,INC.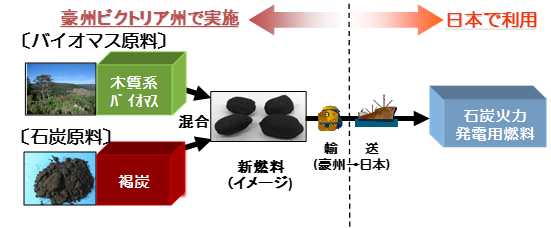 Development of new biomass mixed fuel
KYUSHU ELECTRIC POWER CO.,INC.
Similar Innovation Challenges