Development of high-efficiency synthetic gas manufacturing technology using CO2 Reforming
CHIYODA CORPORATION
Outline
To promote a carbon recycling society, technologies for the effective use of CO2 emitted from processes and CO2-containing unutilized gas fields are highly expected. Among them, it is extremely realistic and effective to utilize CO2 in various fuels and chemicals by converting CO2 into synthetic gas in a steam/CO2 reforming process. However, in the conventional technology, excess steam is required to suppress carbon deposition on the catalyst, which increases energy consumption and limits the resourceful use of CO2.
The CT-CO2AR® technology developed by Chiyoda is an innovative technology that produces highly efficient synthetic gases with a wide range of H2/CO ratios using CO2/methane/steam as raw materials.
Description
The CT-CO2AR® technology uses proprietary catalysts with excellent coking resistance, enabling stable synthetic gas production over a long period of time while avoiding carbon deposition under high energy-efficient conditions that were not possible with conventional catalysts. Compared to existing natural gas reforming technologies, it can reduce the amount of natural gas introduced as raw materials and fuels, as well as the amount of recycled CO2.  As a result, it is possible to greatly reduce the amount of carbon dioxide emitted, and it can be said that it is an environmentally friendly technology. Synthetic gases produced are used as raw material gases for a wide variety of chemicals (Oxo chemicals, MMA, acetic acid, etc.).
Compared to conventional steam-reforming, CT-CO2AR® reduces the volume of reformer feed gas by 60%. This results in improved energy efficiency together with a significant reduction of capital investment, operating costs and CO2 emissions. Specifically, for production of syngas with an H2/CO ratio of 1.0, capital costs are reduced by more than 20% compared with conventional technologies. For an H2/CO ratio of 0.5, the reduction is even more significant, exceeding 40%. CT-CO2AR®  is thus economically competitive. Direct production of synthesis gases with a wide range of H2/CO ratios is efficiently accomplished using CT-CO2AR® , by varying the feed gas ratios such as steam/carbon ratio and CO2/carbon ratio.
This process was demonstrated successfully as a synthetic gas manufacturing unit of the Japan GTL project held in Niigata in 2011. The catalyst has been installed into a commercial chemical plant in 2014 which is still operating stably. In the future, Chiyoda will contribute to the effective use of CO2 and reduction of CO2 emissions by widely applying this catalyst to new reformers and exchanging catalyst with other existing reformers.
Supplementary information
Other Innovation Challenges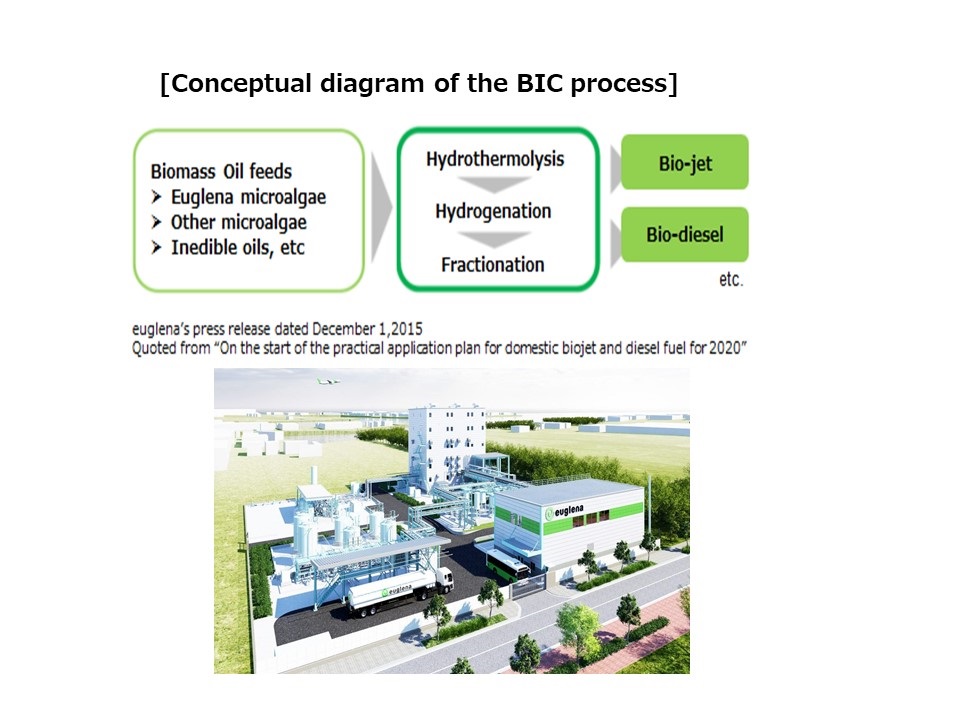 Bio-Jet Fuel Production
CHIYODA CORPORATION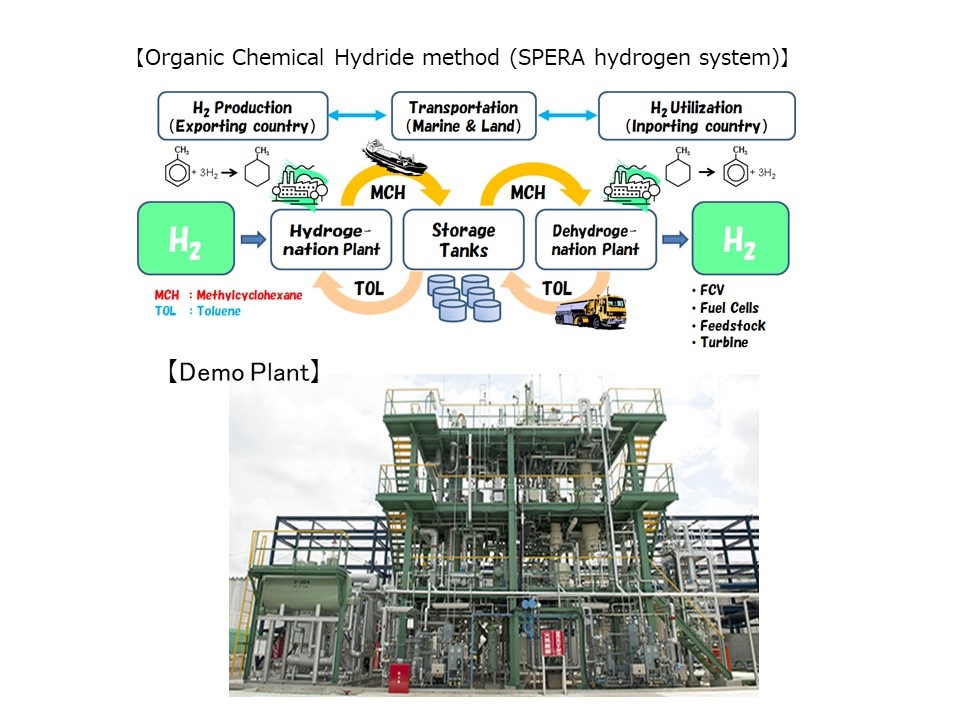 Development of a technology for large-scale storage and transportation of hydrogen
CHIYODA CORPORATION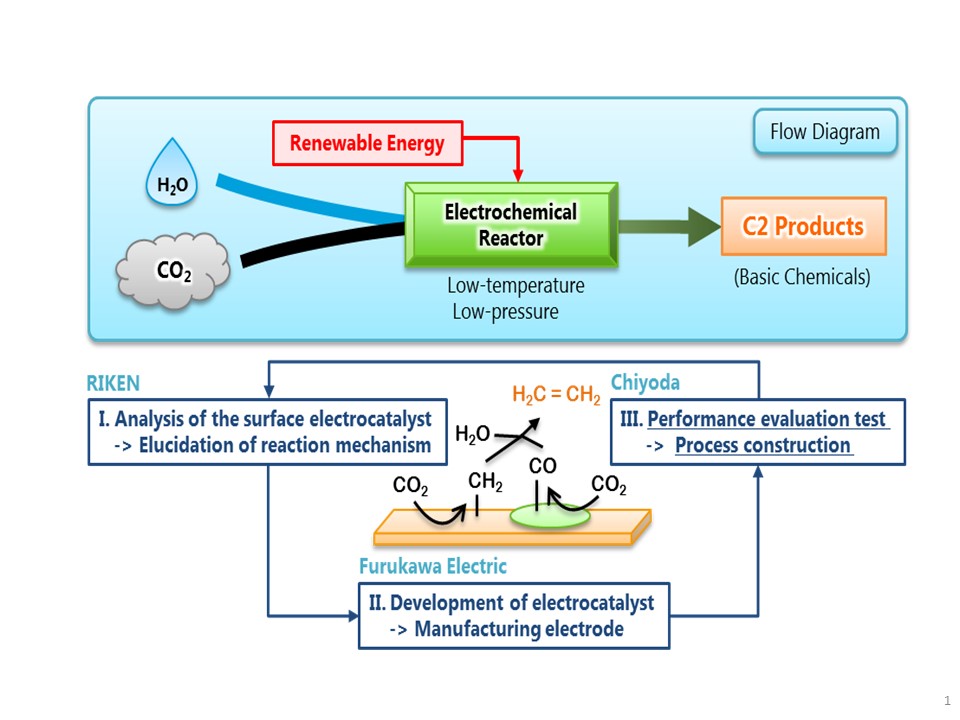 Electrochemical C₂ Production from CO₂ and H₂O and the Appropriate System
CHIYODA CORPORATION
Similar Innovation Challenges