Bio-Jet Fuel Production
CHIYODA CORPORATION
Outline
Biomass, which absorbs CO ₂ through photosynthesis, can be considered as an effective CO ₂ utilization technology. In particular, the International Civil Aviation Organization (ICAO), which Japan also belongs, has agreed among member countries not to increase CO ₂ emissions post 2020, and bio-jet fuel is attracting attention as a means of achieving this goal.
Chiyoda Corporation was responsible for the design and construction of a Japan's first bio-jet and diesel fuel production demonstration plant completed by Euglena CO., Ltd. in 2018. Chiyoda is currently working on scaling it up for commercialization.
Description
In ICAO, the introduction of bio-jet fuel, which is considered promising as a countermeasure against the increase in emissions, has been agreed among member countries, as well as the United States, the EU major countries, Canada and Australia, Asia such as Singapore, Thailand, China and India we are progressing in countries. In Japan, on the other hand, pilot flight using bio-jet fuel has not been realized and the introduction of bio-jet fuel to the major countries in the world is currently late.
Against such circumstances, Euglena CO., Ltd. completed construction of a Japan's first demonstration plant in Yokohama, Japan, to produce bio-jet and biodiesel fuel from bio-based raw materials (fruit beetle oil and waste cooking oil) . Chiyoda designed and constructed this demonstration plant using Chevron Lummus Global's Biofuels IsoConversion (BIC) process. This technology produces jet fuel and diesel fuel from inedible vegetable oil and microalgae oil through hydrothermal and hydrogenation processes.
The bio-jet and diesel fuel manufactured by Euglena CO., Ltd. is expected to become a fuel with excellent sustainability without causing problems such as competition with food and deforestation by using raw beetle oil and waste edible oil as the main raw material. Also, it can be applied to existing engines using fossil fuels without problems, and there is not much infrastructure cost required for transition to alternative energy such as hydrogen and electricity, so in modern society with many petroleum uses. It will spread efficiently while maintaining the existing infrastructure and its use may expand.
Euglena CO., Ltd.'s goal is to produce 250,000 kL/year of economical commercial production by 2025. Chiyoda is considering the scale-up of the demonstration facility as a technical support.
Replacing existing fossil fuel-derived fuels with biofuels derived from this technology can reduce greenhouse gas e missions by ab out 80% (*1).Producing 250,000 kL/year of biofuels can reduce CO₂ emissions by about 500,000 tons/year.
Supplementary information
Other Innovation Challenges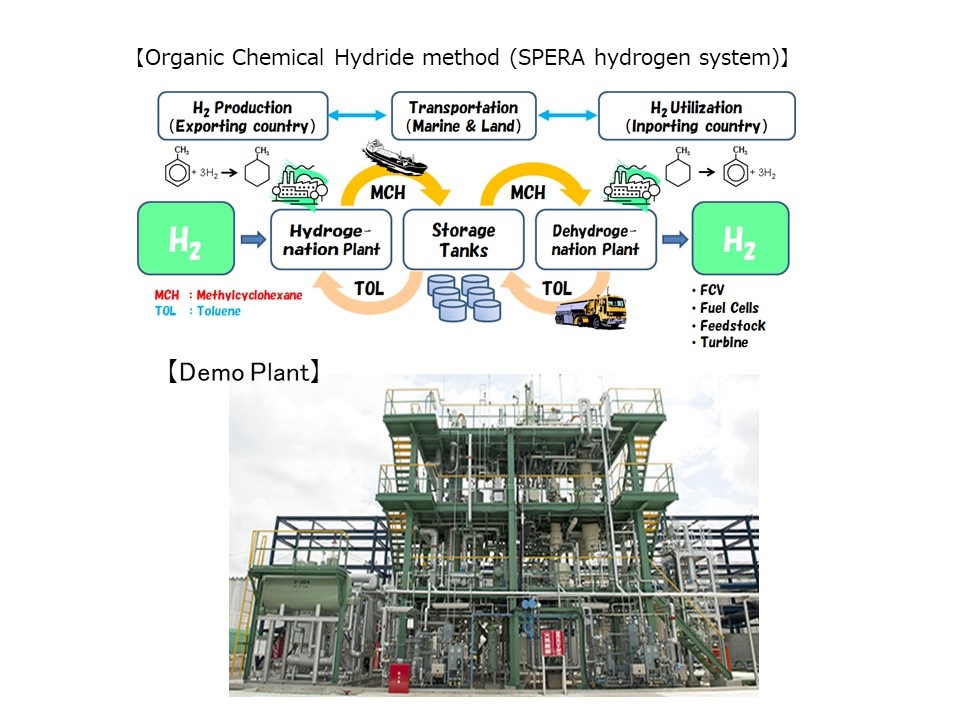 Development of a technology for large-scale storage and transportation of hydrogen
CHIYODA CORPORATION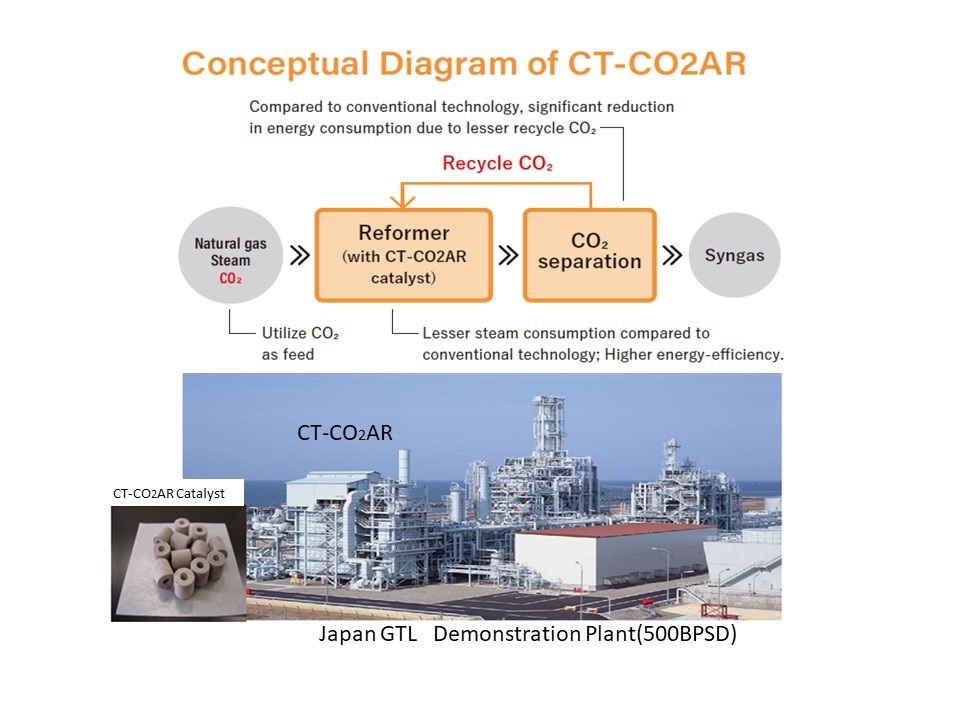 Development of high-efficiency synthetic gas manufacturing technology using CO2 Reforming
CHIYODA CORPORATION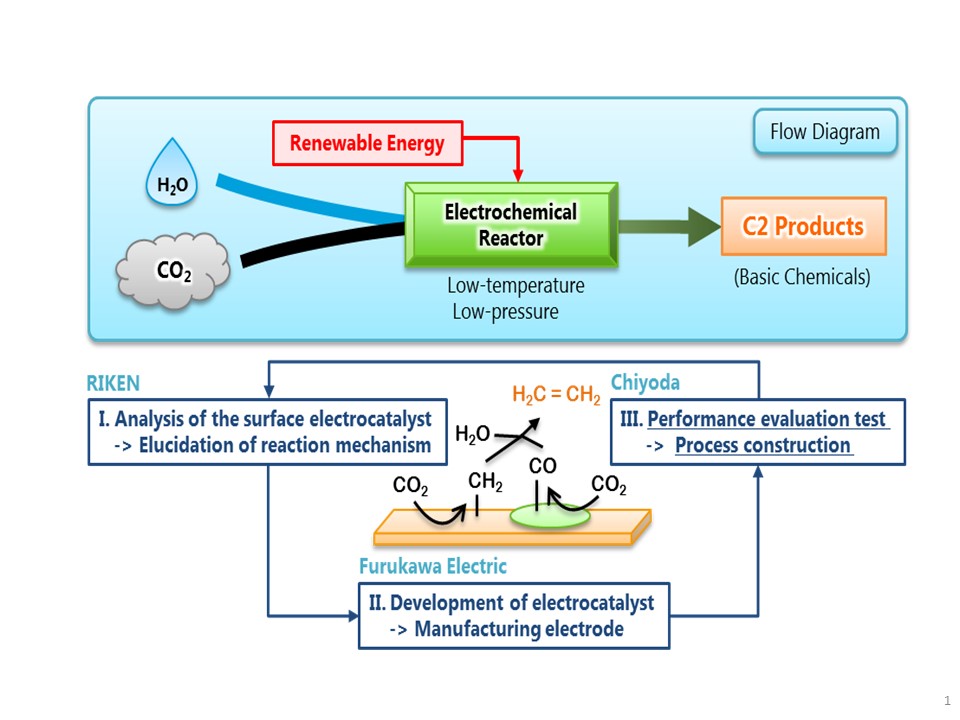 Electrochemical C₂ Production from CO₂ and H₂O and the Appropriate System
CHIYODA CORPORATION
Similar Innovation Challenges