Demonstration study of Environmental Values trading using blockchain technology in case of EV
The Kansai Electric Power Co., Inc.
Outline
Purpose of this project is to prepare to new environment value dealings in the future.
Specifically, block chain technology is applied to the mechanism to record move electricity and the environment value using an electric car (EV), and we will inspect the system.
Electricity generated by solar panels installed in homes (real or simulated equipment) is distinguished from electricity from the grid, charged to EVs, and the amount of charge is managed by block chain technology.
By moving a charged EV to a shopping mall or the like and performing user authentication when discharging, it is possible to accurately grasp the amount of electricity from solar power generation that has environmental value by using block chain technology.
Description
It is extremely difficult to falsify recorded contents on blockchain, and possible to automatically execute sales transactions using a function called smart contract.
Transaction systems using blockchain may have lower transaction costs and higher security than conventional systems.
Through demonstration of environmental value transactions, we aim to establish a basic method of a system utilizing block chain technology in environmental value transactions using electric vehicles (EV). Specifically, on this P2P trading platform for environmental value, a demonstration experiment will be conducted by linking the charge data of ordinary homes (real or simulated equipment) and the discharge data of real stores to extract technical issues.
Partner(s)
AEON CO., LTD
AEON MALL Co., Ltd
Enegate Co., Ltd.
Sakai city
Supplementary information
Other Innovation Challenges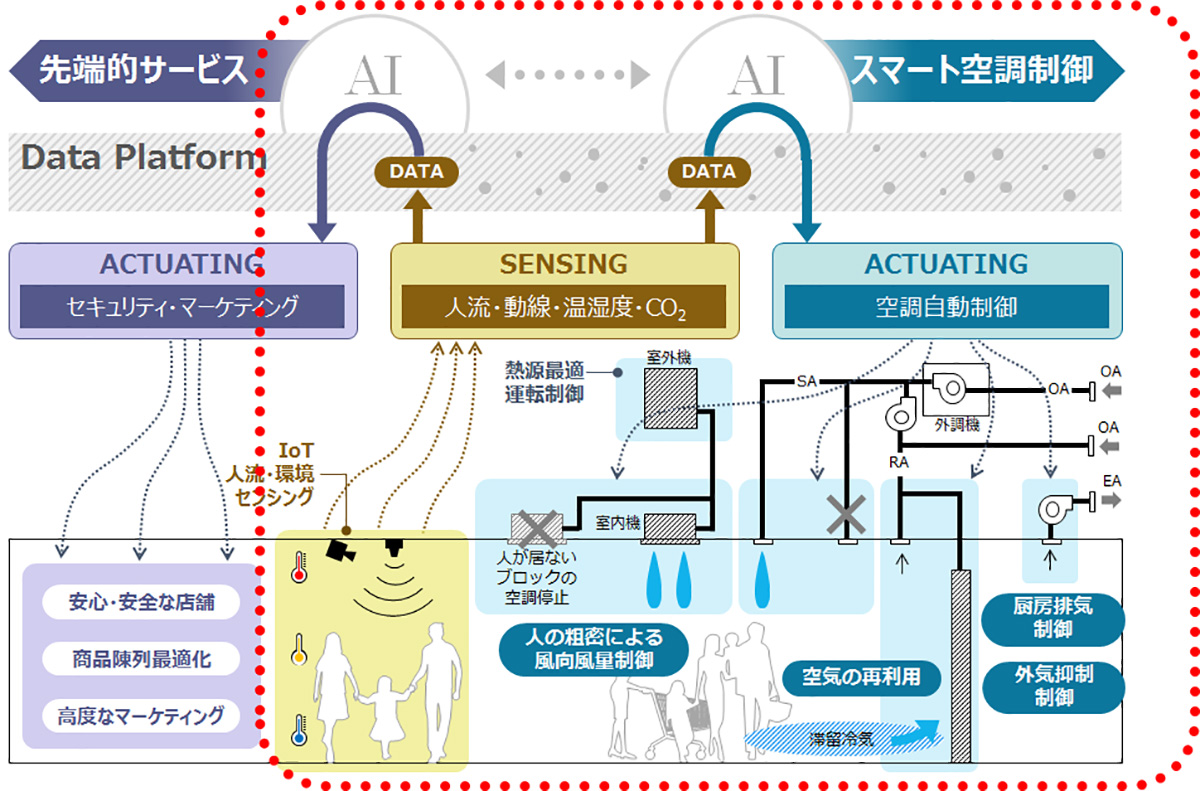 Demonstration experiment of an air-conditioning energy reduction system that utilizes AI and sensing data
The Kansai Electric Power Co., Inc.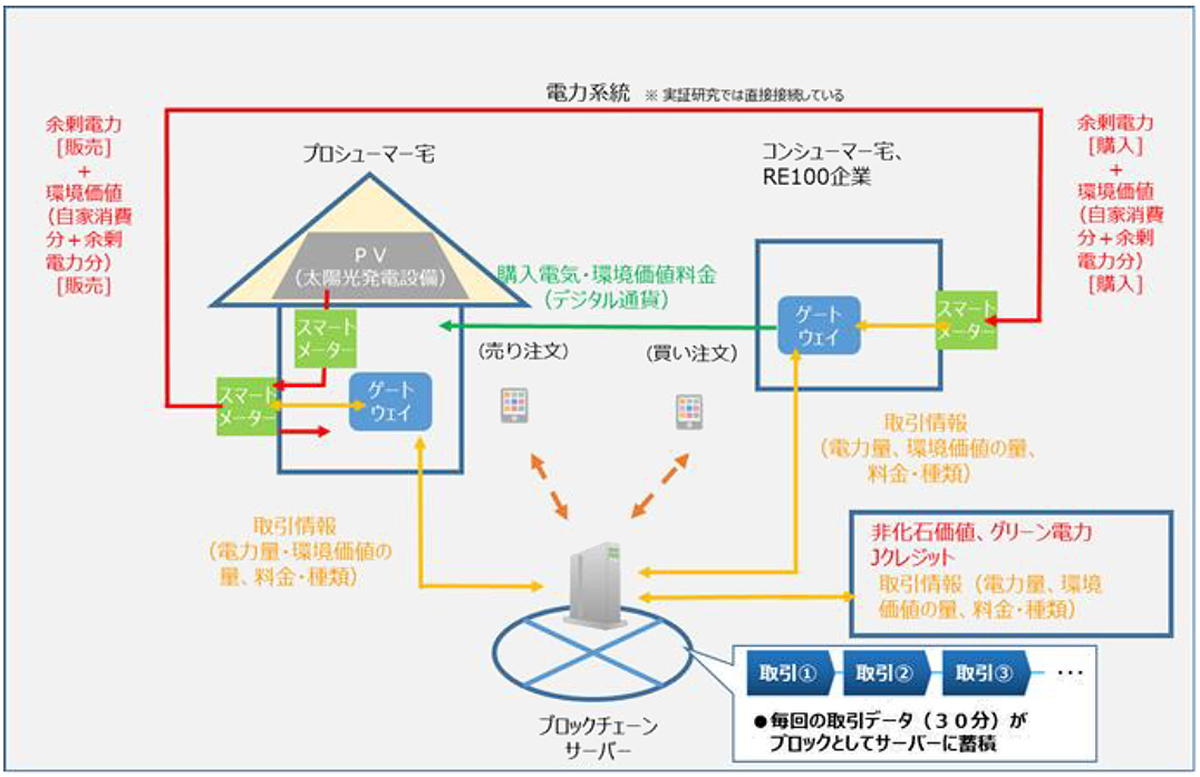 Demonstration study of P2P trading using blockchain technology
The Kansai Electric Power Co., Inc.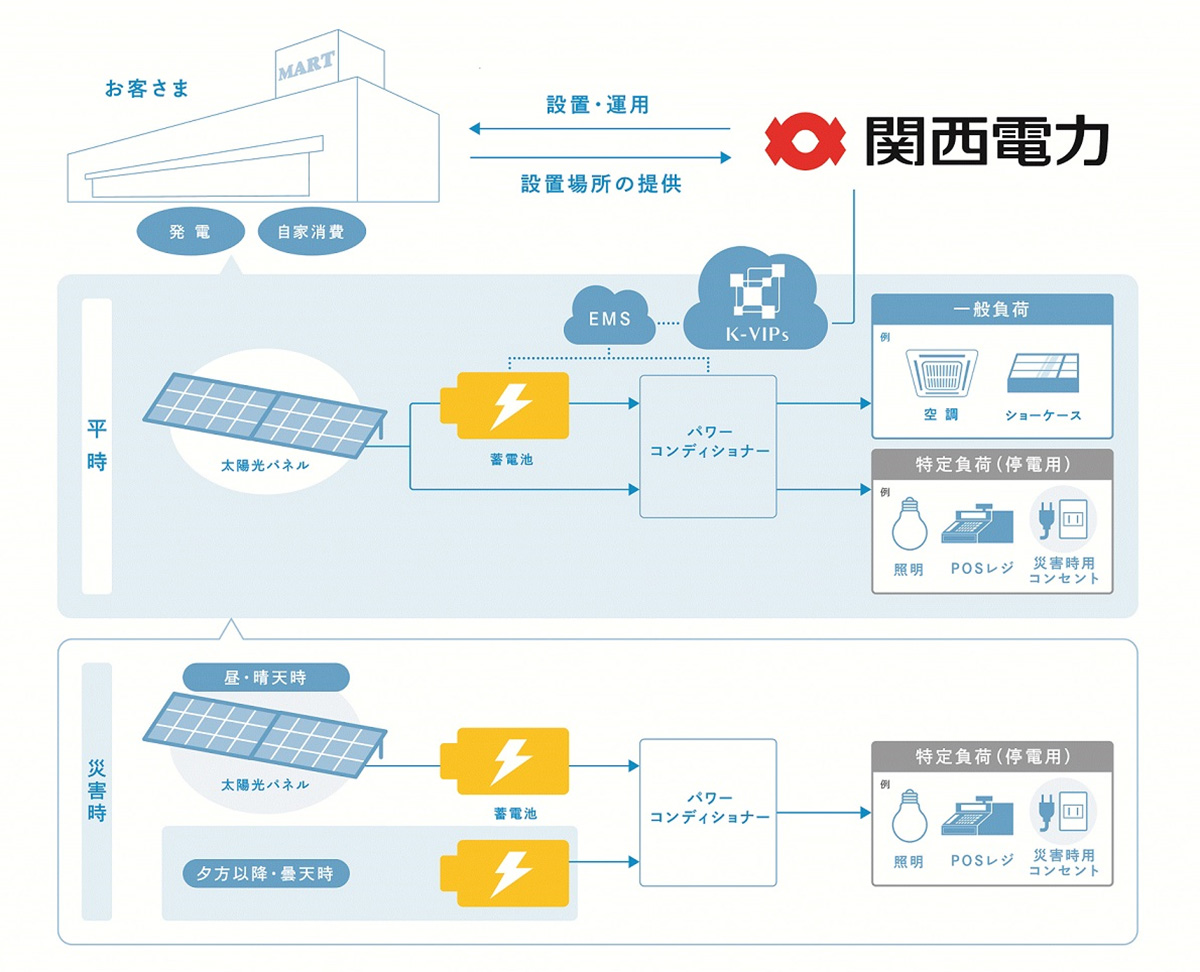 Expanding the introduction of renewable energy through the use of optimal operation systems for storage batteries and solar power.
The Kansai Electric Power Co., Inc.
Similar Innovation Challenges