Demonstration study of P2P trading using blockchain technology
The Kansai Electric Power Co., Inc.
Outline
Since November 2019, the purchase period of FIT has expired. We have developed and demonstrated systems to trade reverse power flow (surplus power flowing into power grids) and environmental values from domestic PVs using blockchain technology.
Users of our systems can make transactions with the merits; (1) low transaction costs, (2) high security, and (3) direct transactions (P2P transactions) among trading parties without passing through power utilities.
Description
It is extremely difficult to falsify recorded contents on blockchain, and possible to automatically execute sales transactions using a function called smart contract.
Transaction systems using blockchain may have lower transaction costs and higher security than conventional systems.
Options of surplus power trading parties were limited, such as letting power utilities buy surplus power at low prices. Applying such merits of blockchain,
users can make transactions of both surplus power and environmental values from household PVs directly among themselves at their desired prices.
 
Using blockchain technology, Environmental values of self-consumption
of ordinary households can be also traded, which were completely buried without being traded. It can contribute to activation of environmental value markets in addition to surplus power trading.
Partner(s)
University of Tokyo
Nihon Unisys Ltd.
Other Innovation Challenges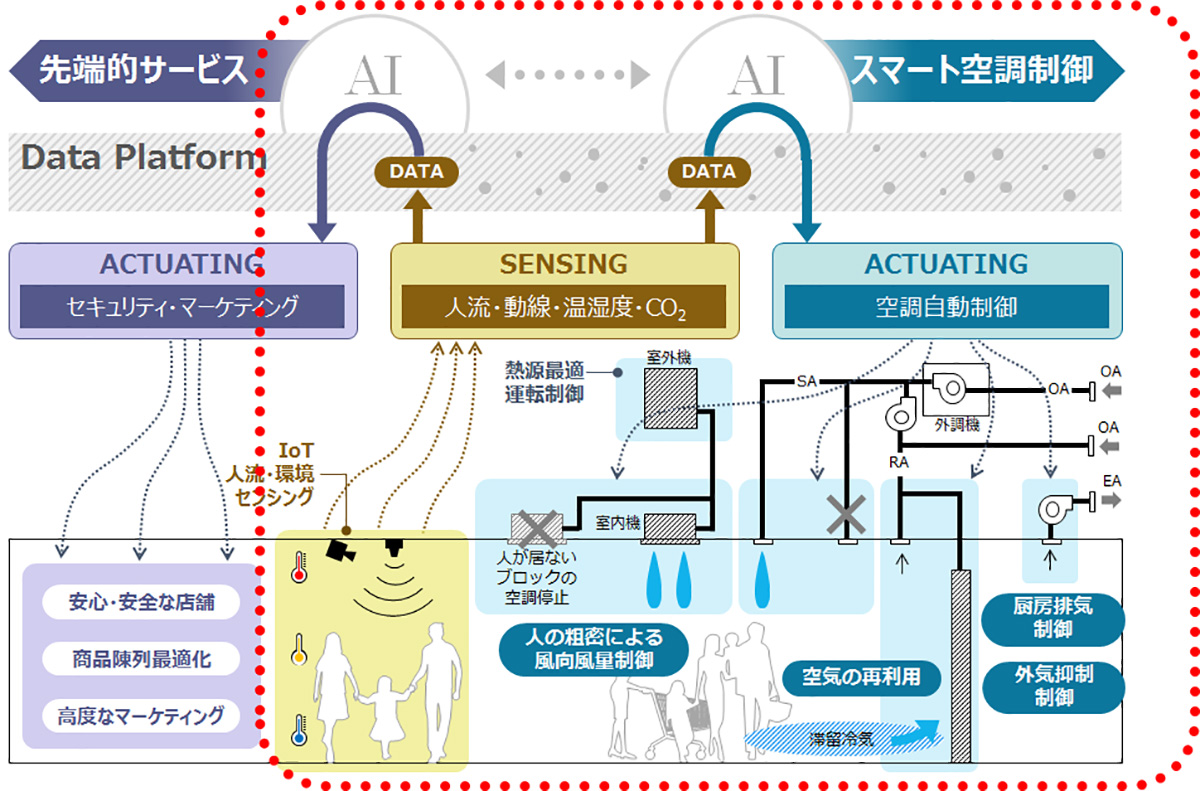 Demonstration experiment of an air-conditioning energy reduction system that utilizes AI and sensing data
The Kansai Electric Power Co., Inc.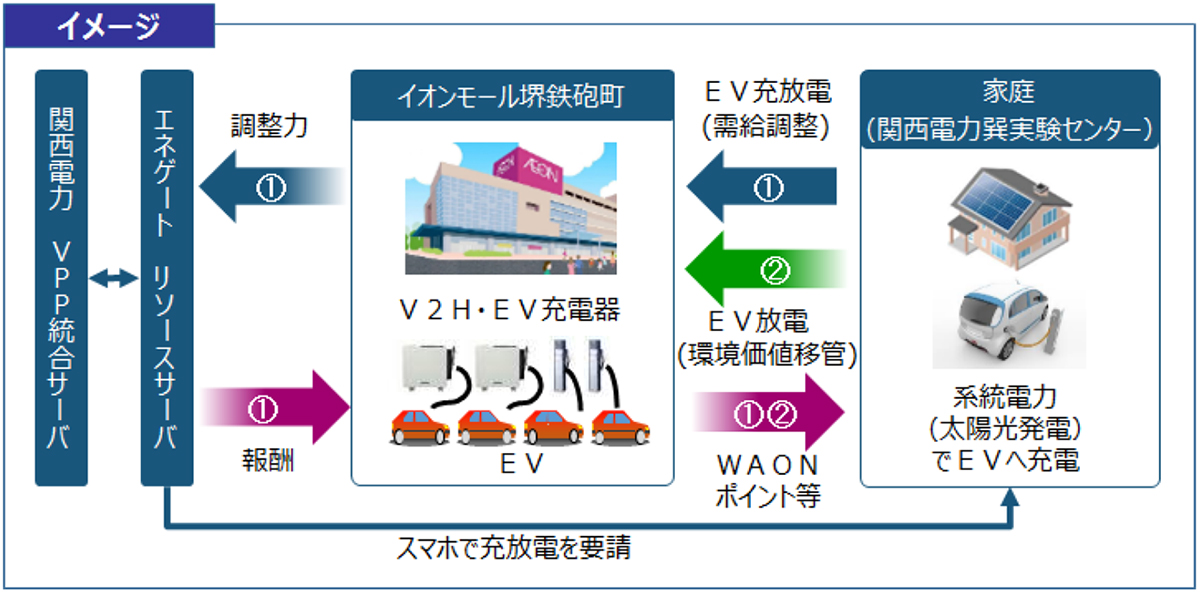 Demonstration study of Environmental Values trading using blockchain technology in case of EV
The Kansai Electric Power Co., Inc.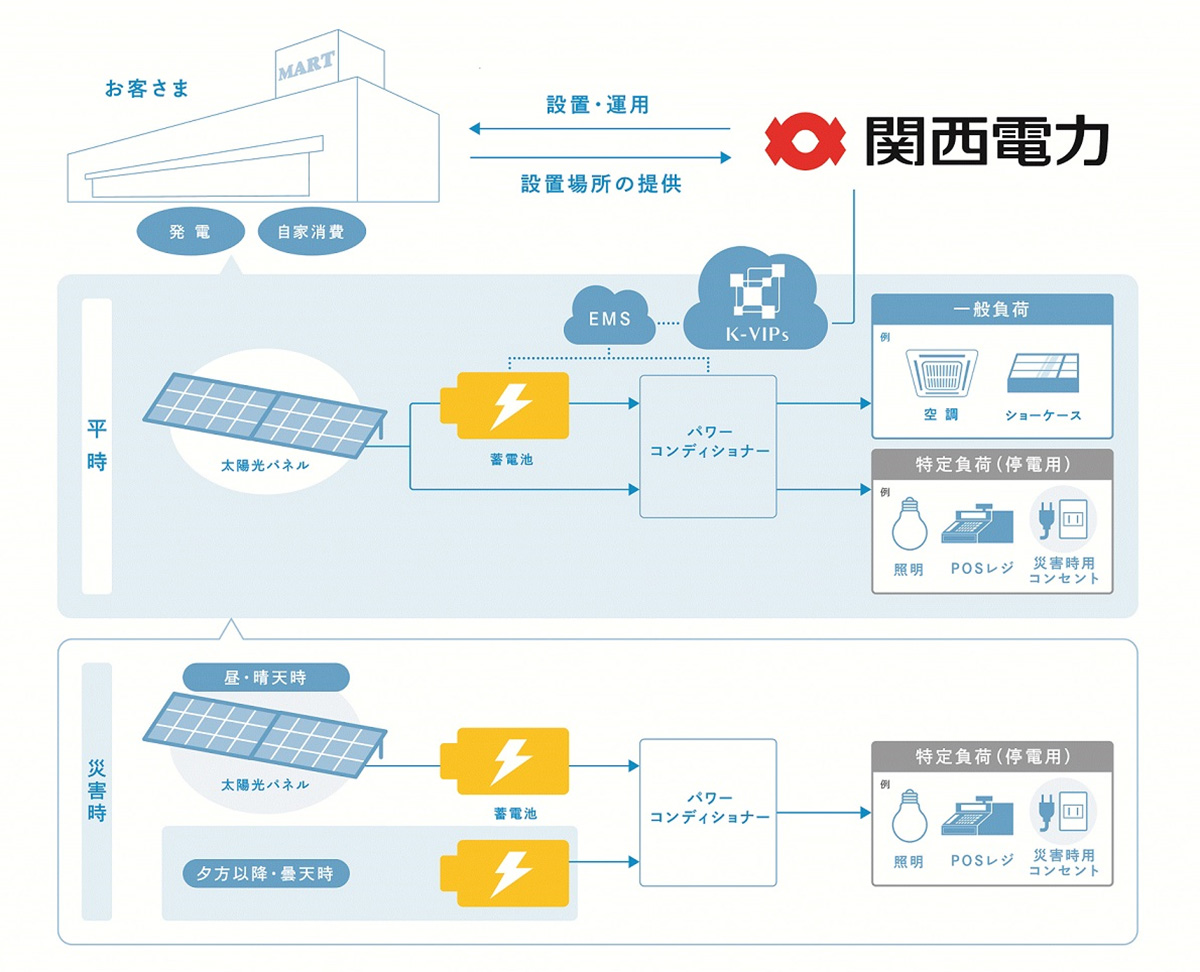 Expanding the introduction of renewable energy through the use of optimal operation systems for storage batteries and solar power.
The Kansai Electric Power Co., Inc.
Similar Innovation Challenges