Launch of Japan's largest recycled plastic manufacturing business
Veolia Japan K.K.
Outline
Veolia Japan, in collaboration with Toyota Tsusho Corporation and Kojima Sangyo Co., Ltd., has established PLANIC Co., Ltd., Japan's largest recycled plastic manufacturing company that recycles used plastics. PLANIC will build a recycling plant in Omaezaki City, Shizuoka Prefecture, recycle about 40,000 tons of used plastic annually, and manufacture high-quality recycled raw materials that can be used as raw materials for automobile parts and home appliances. We are contributing to a carbon-free society through the realization of a sustainable circular economy in plastics.
Description
Plastics, which are mainly produced from petroleum and are not easily decomposed and absorbed in the natural cycle, remain in the environment for a very long period of time and have a serious impact on marine and terrestrial ecosystems. It has become an international social issue. A WWF study reports that improper management of waste causes one-third of waste plastic to enter the natural world, causing pollution of land, freshwater and oceans. Petroleum-derived plastics emit CO₂ during their production process and continue to increase every year as plastic production increases. For these reasons, material recycling of plastics has become an important initiative from the perspective of biodiversity and global warming.
Currently, most of the waste plastics are often used for thermal recycling used for fuel purposes due to their economic advantages, which poses a problem in plastic recycling. At PLANIC, we will take on the challenge of manufacturing recycled raw materials that ensure price competitiveness through economies of scale and advanced sorting technology, and promote the recycling of plastic materials. We aim to recycle product plastics not only for used plastics from automobiles and home appliances, but also for packing materials, used pallets and containers from distribution centers and shopping centers. By promoting the recycling of petroleum-based plastics, it is possible to avoid new CO₂ emissions during the manufacture of petrochemical products. Veolia promotes ecological transformation globally, and in its medium-term management strategy "Impact 2023" from 2020 to 2023, it has set a goal to avoid 15 million tons of GHG (CO₂ equivalent) annually. This project, which promotes plastic recycling, will contribute to the achievement of our goals.
Partner(s)
Toyota Tsusho Corporation
Kojima Sangyo Co., Ltd.
Other Innovation Challenges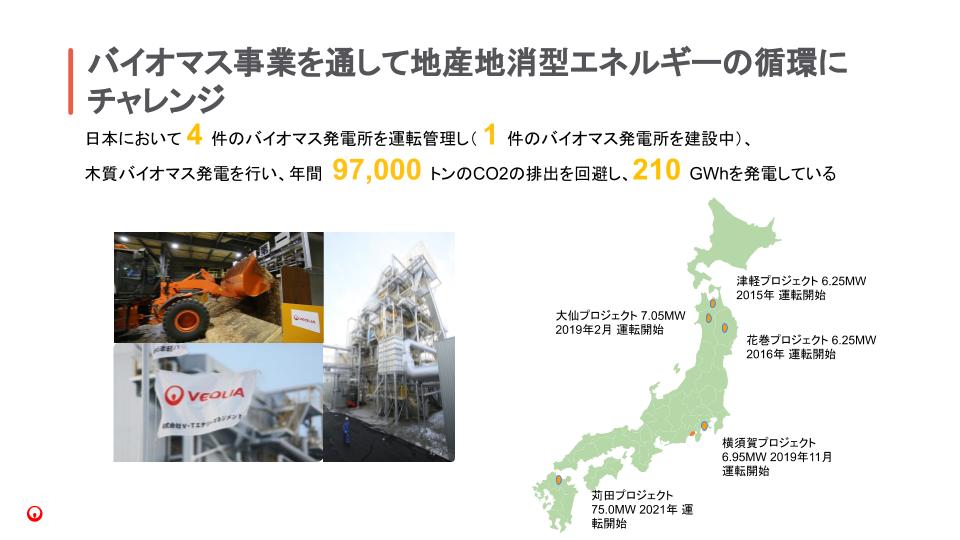 Challenge the circulation of locally produced and locally consumed energy through the biomass business
Veolia Japan K.K.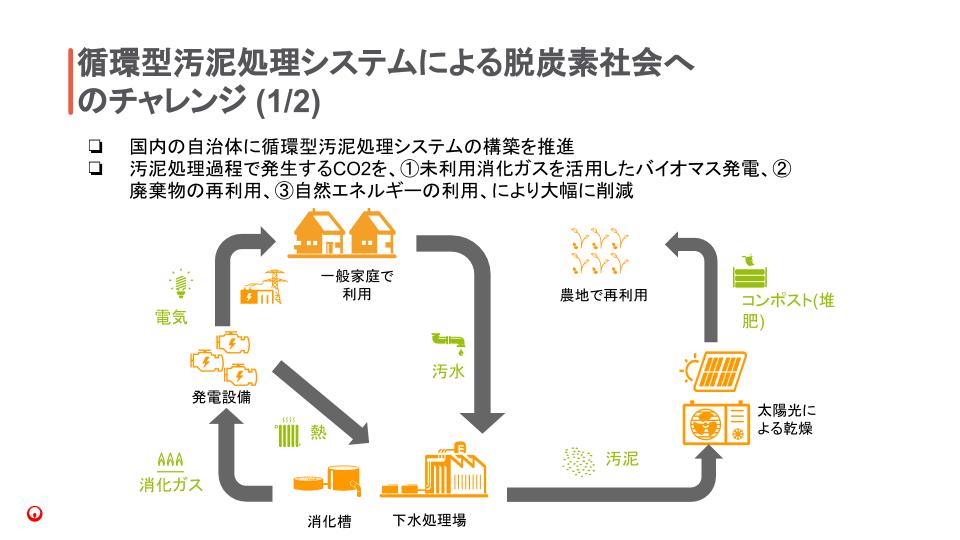 Challenge to a carbon-free society with a circular-oriented sludge treatment system
Veolia Japan K.K.
Similar Innovation Challenges