Towards realization of decarbonization through technological innovation
OBAYASHI CORPORATION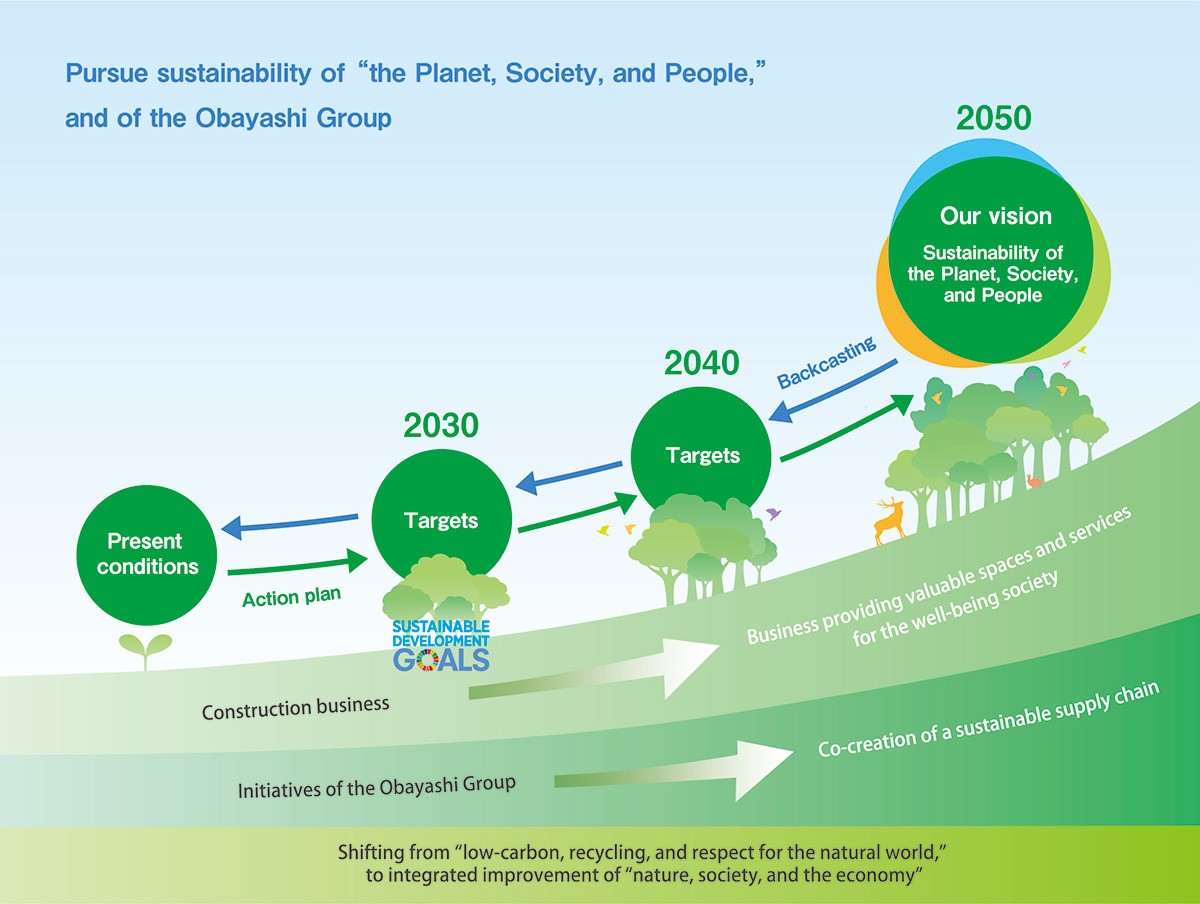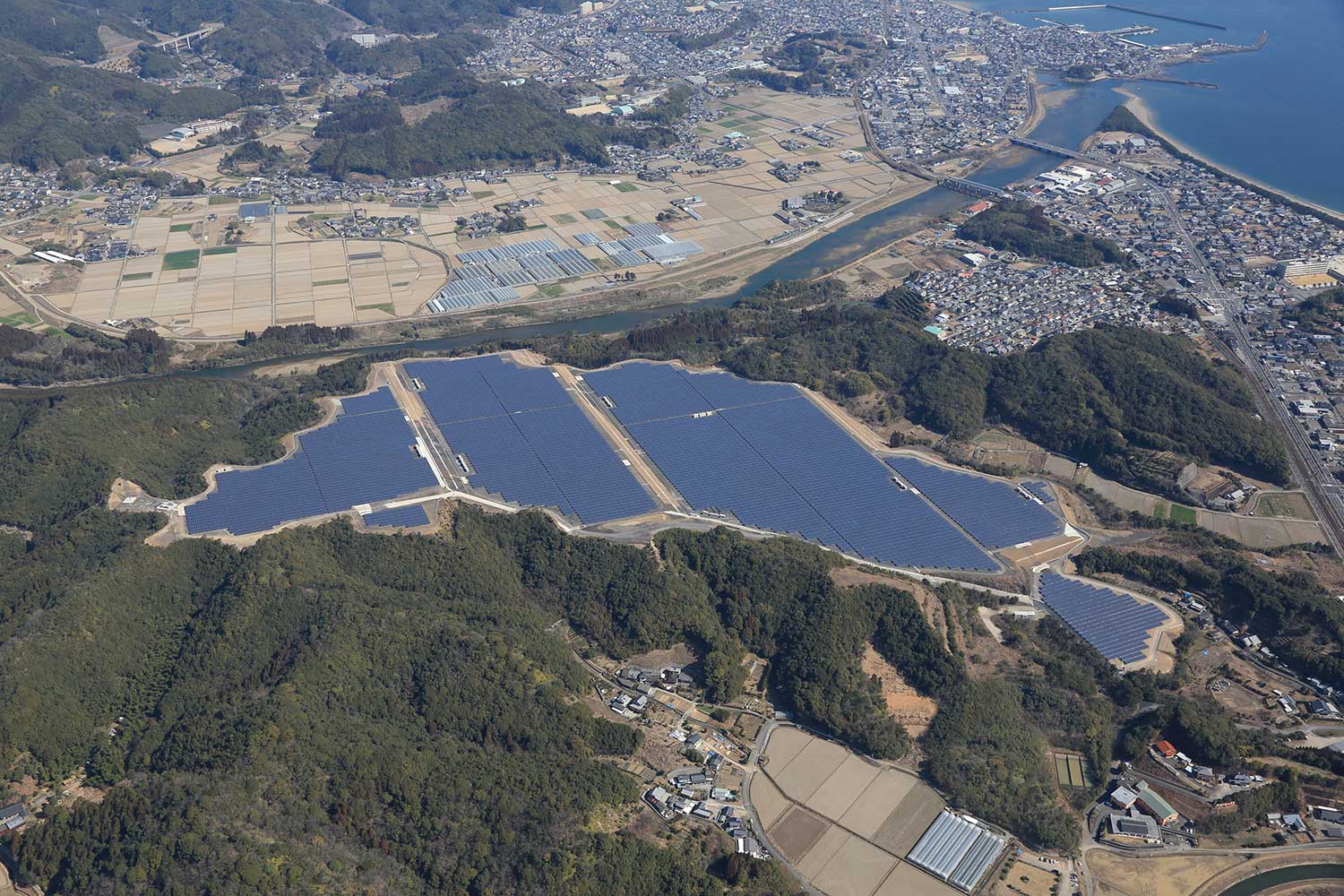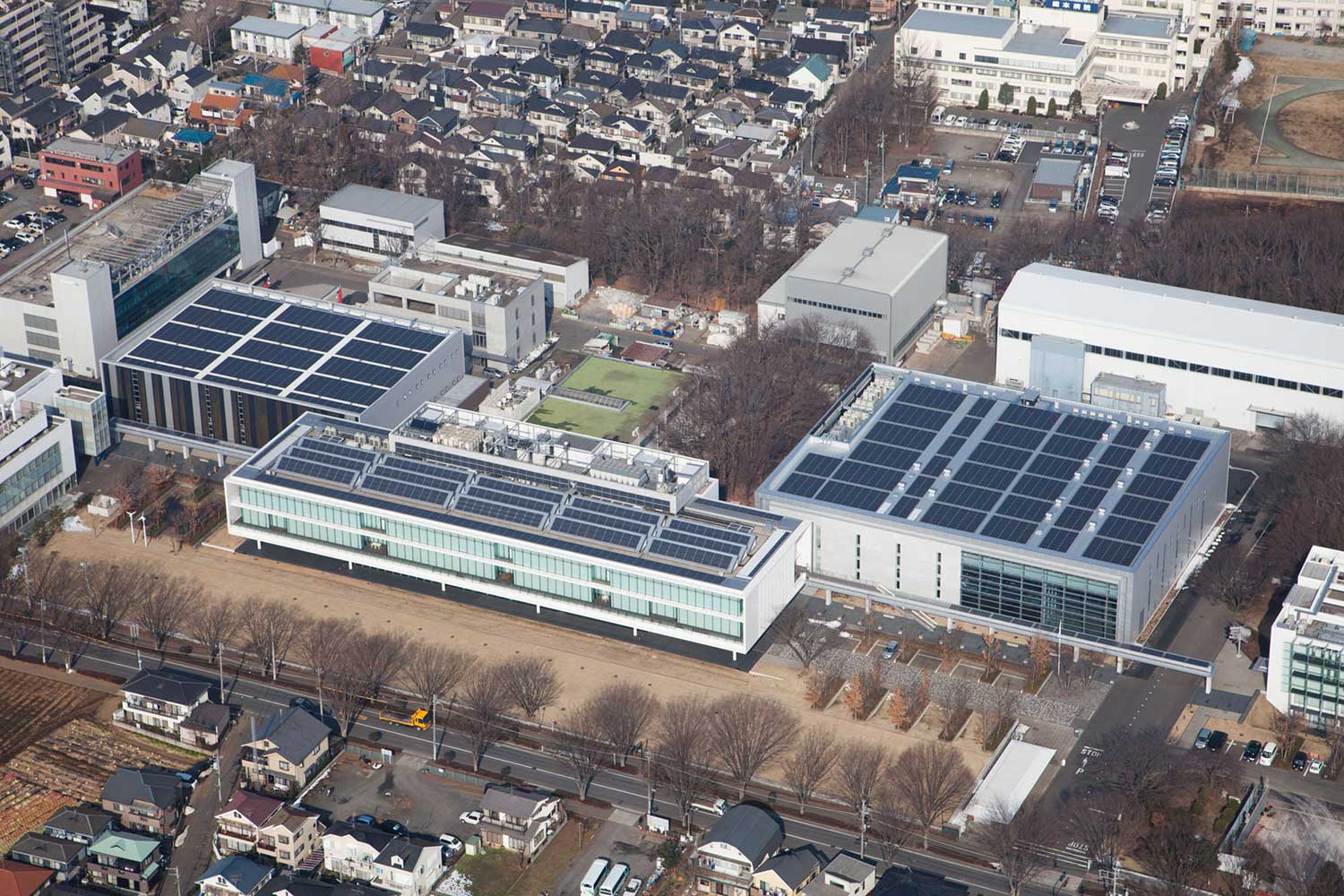 Outline
In 2019, the Obayashi Group established the Obayashi Sustainability Vision 2050. Amidst shifting social trends and myriad changes in the business environment surrounding our Group, the Vision incorporates our efforts in ESG management and initiatives that will contribute to meeting the social challenges that are the Sustainable Development Goals (SDGs), with the Group working as one to pursue sustainability for "the planet, society, and people," and for Group companies as well.
The new Vision sets the 2050 Vision as a state in which the "sustainability of the planet, society, and people" is to be fully realized. Decarbonization – the elimination of all CO2 emissions from group companies as a whole – has been given as one target which will help achieve that state. A variety of action plans are currently underway to ensure we meet that goal.
Description
1. Technological Development and Implementation
(1) Net Zero Energy Buildings (ZEBs)
"Leading-edge eco-friendliness" has been adopted as a major theme, under which the Techno-Station – the Technical Research Institute's core facility – has undergone a variety of efforts to make energy-saving effects clearly visible and raise environmental awareness. These include employing energy from nature – natural lighting and ventilation, solar power generation, and more – alongside next-generation equipment, such as lighting and air conditioning controlled by smart tags.
The amount of electricity purchased has been reduced through improved control and increased efficiency of air conditioning, plumbing, and lighting equipment, the effective use of cogeneration waste heat, and the introduction of new renewable energy sources on building rooftops while maintaining existing green zones. At the same time, we have adopted technology for reducing inverse power flow, which affects the power grid system. Thanks to these measures, the facility has achieved ZEB status.
Using these cutting-edge ZEB technologies and knowledge, the Group is expertly responding to the need for energy savings and environmental friendliness in its buildings, reducing the volume of CO2 emissions and helping to realize a sustainable society.
(2) Toward a Hydrogen-Based Society
1) Geothermal power for CO2-free hydrogen production
Hydrogen is a fuel source which produces no CO2 when used, and is therefore being touted as a next-generation clean energy source for use in fuel cell vehicles, hydrogen power plants, and more. In New Zealand, the Obayashi Group has collaborated with other companies to construct a plant which uses geothermal power, itself a renewable source of energy, to produce CO2-free hydrogen. Proving tests using the plant are already underway. The Group is carefully researching the social infrastructure needed to build a supply chain covering everything from production to transport, with the aim of commercializing hydrogen power in the future.
2) Hydrogen systems for supplying heat and electricity to urban areas
To verify the stability and practical applicability of hydrogen fuels, the Group is carrying out proving tests for using optimal control systems to provide energy within local communities. Such systems supply heat and electricity generated from hydrogen cogeneration systems to nearby public institutions, including hospitals and more. The goal is to establish an energy management system (EMS) which is both economically feasible and environmentally friendly.
The knowledge gained from these verification tests is contributing directly to realizing a hydrogen-based society, on both the production and consumption sides.
(3) Employing Low-Carbon Materials
"Clean-Crete" is a low-carbon concrete which achieves a major reduction in CO2 emission volume by using ground granulated blast-furnace slag, an industrial byproduct, as a component in cement. Clean-Crete provides as much as an 80% reduction in CO2 emissions over traditional concrete. Since its development in 2010, more than 190,000 m3 of Clean-Crete has been poured in construction work for Obayashi's own facilities, Great East Japan Earthquake reconstruction projects, and more. We are currently aiming for an even higher level of adoption by using the J-Credit System, in which the Japanese government provides credit based on reductions in CO2 emissions.
2 Developing Renewable Energy Businesses
Since launching renewable energy businesses in 2012, the Obayashi Group is already operating 28 solar power plants, one wind power plant, and one biomass power plant, which are capable of generating 154 MW of power. The amount of power generated in one year is equivalent to the annual power consumption of around 70,000 households.
The Group will continue to promote power generation projects using natural energy sources, including wind and geothermal power, and in-house power generation businesses to move closer to a decarbonation society in the future, while consolidating the knowledge gained from engineering, procurement, and construction (EPC) to meet next-generation energy needs in the most optimal manner possible.
The Group also continues to work toward net Zero Energy Construction (ZEC), where the amount of primary energy consumed by construction projects is canceled out by the amount of primary energy produced through power generation projects.
3 Finance
As part of our initiatives for realizing a sustainable society, the Obayashi Group is issuing bonds which define how the procured funds can be used, e.g., in efforts which put the earth first and cut down on environmental burdens.
(1) Obayashi Green Bonds
Obayashi Green Bonds procure funding for renewable energy businesses which effectively improve the environment, constructing energy-efficient buildings, and more. Funds are appropriated for solar power generation, onshore and offshore wind power generation businesses, and environmentally responsible real estate development projects known as "green buildings."
(2) Obayashi Sustainability Bonds
Obayashi Sustainability Bonds procure funds for businesses aiming to overcome social challenges and develop positive social effects, address environmental issues such as climate change, and more. These funds are appropriated for environmental purposes, such as "wellness architecture," or "smart buildings that are good for all people"; securing skilled workers for the construction industry and building stronger mutual trust with suppliers; executing proving tests for hydrogen production plants as renewable energy businesses, biomass power generation businesses, onshore wind power generation businesses; and more.
Partner(s)
1(2)1): Tuaropaki Trust (New Zealand)
1(2)2): New Energy and Industrial Technology Development Organization、
Kawasaki Heavy Industries, Ltd.
Supplementary information
Similar Innovation Challenges