Distributed and self-sufficient Disaster Ready Smart Eco-town
Sekisui House, Ltd.
Outline
 Japan is regularly beset by earthquakes, typhoons and other natural disasters, making the ability to withstand these disasters a critical feature of houses in Japan. In addition, the Feed-in Tariff (FIT) for renewable energy imposes a large burden on the public, so it is important to develop a business model that promotes the introduction of renewable energy without relying on this FIT regime. Furthermore, in order to revitalize the region, it is necessary to prevent the outflow of wealth from regional areas. For this reason, we have developed a Disaster Ready Smart Eco-town (smart town) that combines a solar power generation system, an emergency generator, a storage battery, and a private micro-grid power network – the first of its kind in Japan. In this smart town, the electricity generated by the solar power generation system is not sold as FIT but consumed inside the smart town. In addition, it is possible to supply normal power for at least 3 days even after a power outage, and continue to supply essential power after that. For the power supply, by launching a new local power company, we can return the profits of the power business to the local area and create employment.
Description
Achievement goal in the challenge
 For urban development in Japan, it is important not only to mitigate climate change, but also to adapt to the recent extreme weather events. For this purpose, we thought it would be desirable to build a decentralized and self-sufficient system that could both mitigate and adapt to these climate impacts. In 2016, we built the first Higashi-Matsushima City Disaster Ready Smart Eco-town. Going forward, we will aim to prevent global warming and improve resilience by constructing more Disaster Ready Smart Eco-towns.
Challenges to overcome in order to realize the challenge
 A private micro grid is required to keep the power supply separate from the local power in case of power failure. However, there are various hurdles such as costs and administrative procedures, and the issues differ for each region. For this reason, it is difficult to identify the problem unless construction is actually performed (only a major electric power company has a track record in setting up a distribution network). In addition, the composition of smart town varies depending on the regional characteristics. Therefore, the various problems can be identified and resolved by constructing and operating many smart towns. Higashi-Matsushima City Disaster ready smart eco-town was constructed with the subsidy of the Ministry of the Environment's 2014 "Independent and Decentralized Low Carbon Energy Society Promotion Project". However, in a smart town that cannot generate profits, it will be impossible to construct without such subsidies, so it is necessary to develop a business model that will generate profits in the future.
Actual action
 In 2016, the Higashi-Matsushima City Disaster ready smart eco-town was completed in Higashi-Matsushima City, which was hit by the 2011 Great East Japan Earthquake tsunami. In order to build a business model in which electricity generated by solar power is not sold through the FIT regime, it is important to balance the demand and supply of electricity. A city consisting of only houses will generate excess electricity due to low electricity consumption during the day, but we plan to use up the electricity from solar power generation by combining facilities with a large electricity load during the day. For this reason, Higashi-Matsushima City Disaster ready smart eco-town combines 85 disaster public housing with 4 medical facilities and public facilities. This smart town system has a 460kW solar power generation system on a pond or an apartment house that does not require site costs. In addition, it consists of a 500kVA biodiesel emergency generator, a large 480kWh storage battery, and a private micro power grid.
 Electricity transportation charges are about 6 to 8 yen/kWh at low voltage regardless of distance. This business model uses a private micro grid and, excluding initial costs, the solar power generated without fuel costs can be sold without a transportation charge, resulting in higher profitability. As for the initial cost, the cost of the solar power generation system is decreasing year by year, and the cost of the private micro grid will be reduced if it is installed in many cities.
 From the start of operation in June 2016, solar power generation in the city's total electricity consumption was 25%. In a business model that does not use the FIT regime, it is necessary to set the capacity of solar power generation to a small value so as not to generate surplus power in spring and autumn when the power load is small and the amount of power generation is high. Furthermore, solar power generation uses grid power because it does not generate power at night when the power load is large. In order to improve the self-sufficiency rate of solar power generation, it is necessary to increase the capacity of the storage battery to balance fluctuations of several days by charging and discharging, and to use hydrogen and other long-term seasonal energy storage. Therefore, we will promote these developments in the future.
 In July 2017, a typhoon actually caused a power outage in the surrounding power grid, but this smart town automatically switched to emergency power, and power was supplied as normal throughout the town. This proved the high disaster-resistance of this smart town.
 In addition, the power supply business is conducted by HOPE (Higashi-Matsushima Organization for Progress and economy, education, energy), which creates employment locally and returns profits.
Effects of greenhouse gas reduction
 Higashi-Matsushima City Disaster Ready Smart Eco-town reduces approximately 300t-CO2 annually
Supplementary information
Other Innovation Challenges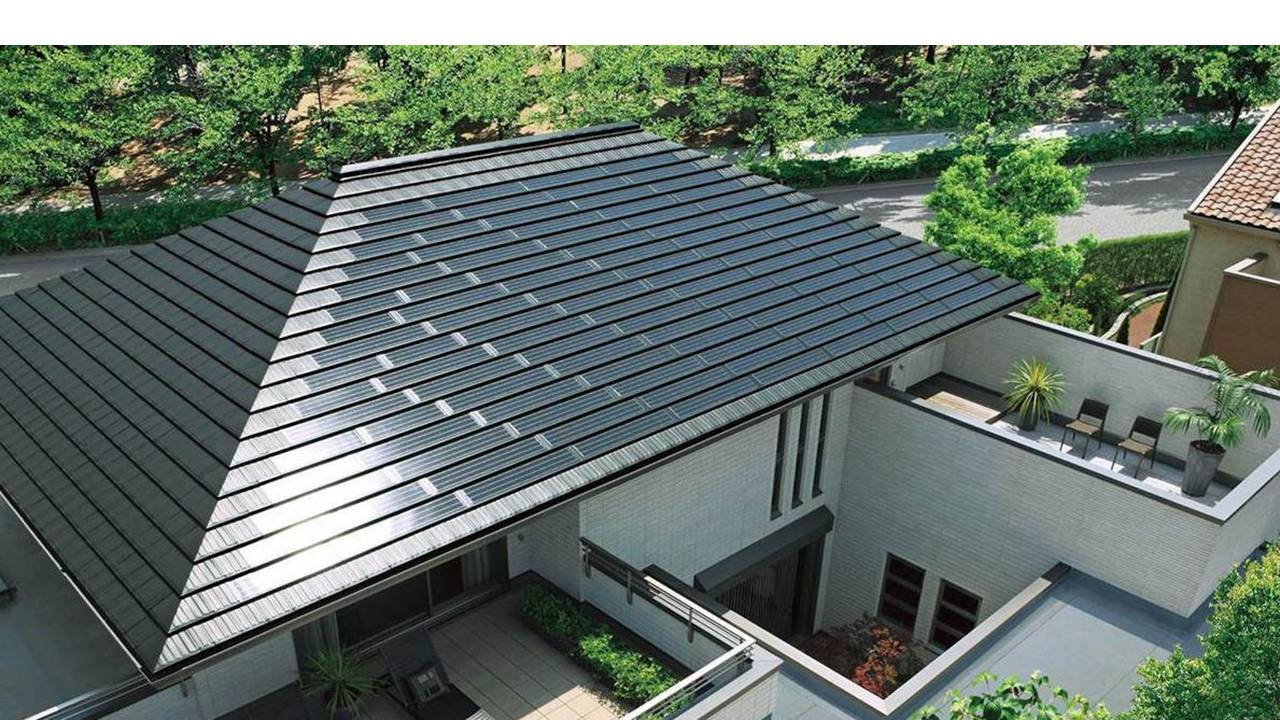 Achieve 2050 decarbonization target with Net Zero Energy House!
Sekisui House, Ltd.
Similar Innovation Challenges