Contribute to securing metal resources for lithium-ion batteries (LiB) and accelerating the widespread use of electrical vehicles through the development of recycling technology for LiB used in automobiles.
JX Nippon Mining & Metals Corporation
Outline
The rapid spread of electrical vehicles and other environmental vehicles fueled by the rising global environmental awareness entails an increased demand for metal resources for LiB, and a future swell in end-of-life LiB. In view of this, developing a recycling technology for automotive LiB will contribute to securing metal resources for these batteries and accelerating the widespread use of electronic vehicles.
Description
・ Since 2010, ahead of other companies, the Company has been conducting demonstration tests for recycling consumer-use LiB at its Tsuruga Plant (Tsuruga, Fukui Prefecture), the largest operation of its kind in Japan, and has the technology to recover rare metals not from discarded cathode materials, but from discarded batteries.
・ As the next step, in February 2020, based on the technology described above, the Company built bench-scale equipment (continuous small-scale testing equipment) in the Hitachi Works (Hitachi, Ibaraki Prefecture) and started operation to develop the technology for closed-loop recycling of automotive LiB. (The objective of building and operating this equipment is to produce recycled product samples using materials provided by automakers and battery manufacturers, and to establish a mass production process capable of processing at viable cost levels. A feature of the equipment is the high degree of freedom of the design, enabling various shapes to be created including liquids, salts, and metals. It is possible to recover cobalt, nickel, and lithium separately with battery-grade quality.)
・ Going forward, the Company seeks to contribute to the securing of metal resources for LiB and accelerating the widespread use of electrical vehicles by moving from bench-scale testing above to demonstration tests for practical use, and establishing a recycling business for automotive LiB.

2020 to 2023  Bench-scale testing
2024 to 2030  Demonstration tests for practical use
2030 to 2050  Establish business to promote recycling
Other Innovation Challenges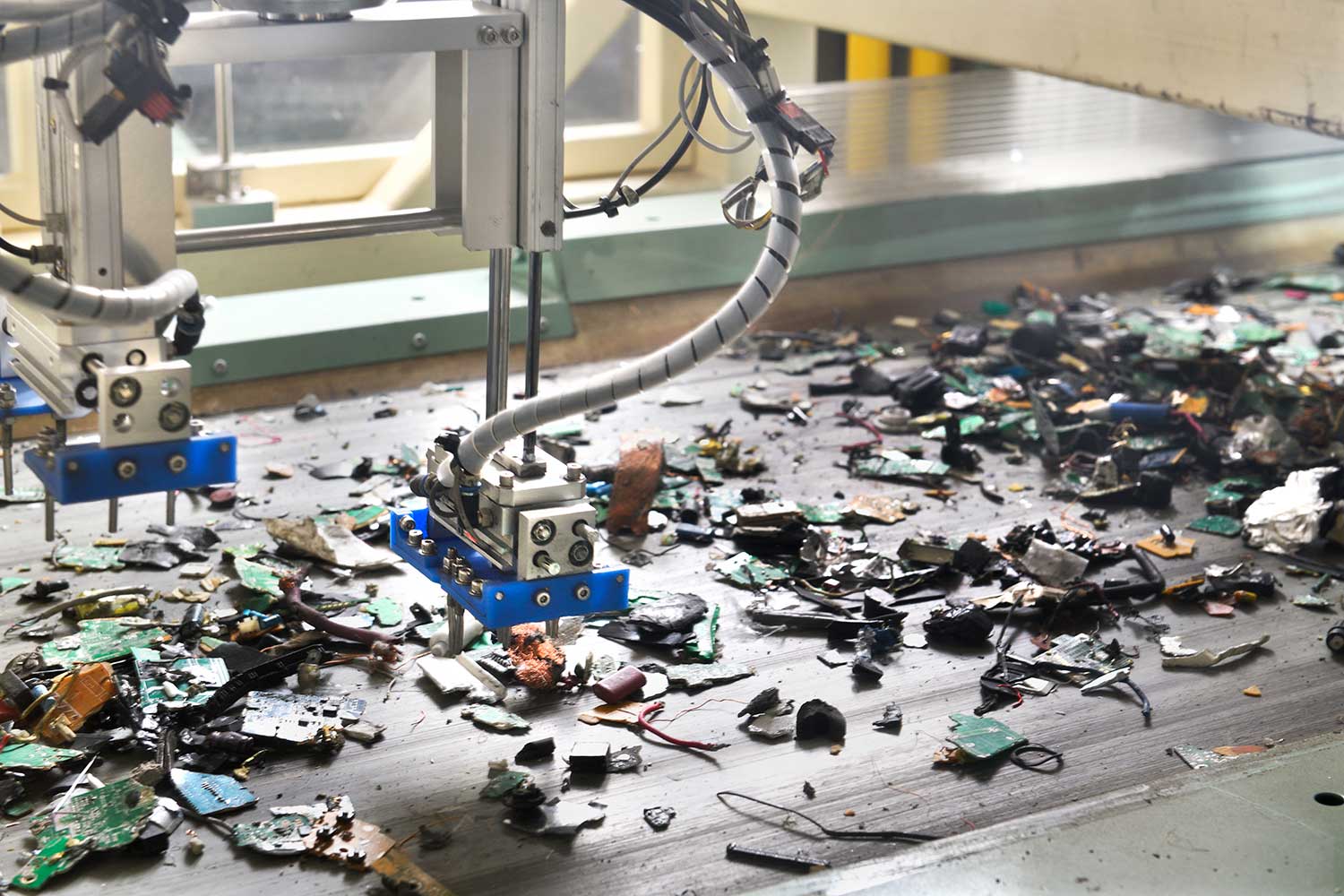 Reducing CO2 emissions by expanding the ratio of recycled material at smelting sites.
JX Nippon Mining & Metals Corporation
Similar Innovation Challenges